Reuben A. Jamharian, D.M.D., LLC.
---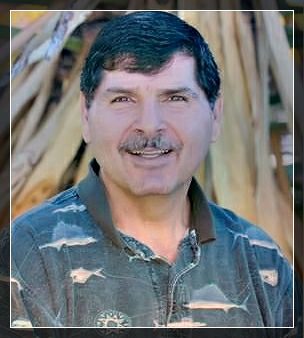 Dr. Jamharian earned his Bachelor of Science degree from the University of New Mexico in 1973. He soon entered the United States Air Force where he served as a C-130 Hercules navigator. In 1980 he left active duty to pursue a dental education at the prestigious Tufts University School of Dental Medicine. He earned his Doctor of Medical Dentistry (DMD) degree in 1983 and returned to his home in Albuquerque to begin a long and successful career. During these same years Dr. Jamharian felt he had more to offer his country and joined the United States Navy Reserve. He retired from the Naval Reserve in 2001 as Captain, Dental Corps. Dr Jamharian has been in the private practice of Family, Cosmetic and Implant Dentistry for over thirty years in Albuquerque.
Dr. Jamharian has earned a Fellowship in the International Congress of Oral Implantologists (FICOI), an impressive distinction he shares with only four other dentists in all of Albuquerque! He has also been honored with a Fellowship in the Academy of General Dentistry (FAGD), which only 5% of all general dentists ever receive. Dr. Jamharian is also a member in good standing of the following professional organizations: Academy of General Dentistry, International Congress of Oral Implantologists, The American Dental Association, New Mexico Dental Association and the Albuquerque District Dental Society.
Dr. Jamharian believes in the value of continuing education. Not only does he attend dental education courses, he has also lectured to national audiences on various dental topics. His commitment to education has allowed him to enhance his practice with the most current techniques and approaches to give his patients the best possible results.
Dr. Jamharian is married and the proud father of triplets.